The Chicago White Sox are one of the MLB teams, whose campaigns have gone awry over the past years. The franchise has not been able to make any significant signings.
ADVERTISEMENT
Article continues below this ad
So the fans have gone angry over the incompetent ownership reign. Therefore, cries of resignation from fans through 'Sell The Team, Jerry' billboards are making the rounds. 
Jerry Reinsdorf has remained the owner of the White Sox and the Chicago Bulls for over three decades now. It was the $1.8 billion man, Reinsdorf, who launched the NBA legend Michael Jordan.
ADVERTISEMENT
Article continues below this ad
Becoming a 14-time All-Star player and winning six NBA final trophies, Jordan established a grand legacy. However, speaking of MLB, the White Sox's last World Series victory came way long back in 2005.
They are yet to make additions to their tally of three World Series trophies and struggled this year as well. So the fans are getting eager to see a major change in the administration. 
Angry MLB fans taking the initiative at hand 
The White Sox fans already got disappointed over the new appointment in the management staff. Further blunders in contract signing have broken the fans.
While some MLB teams are presently on a record spending spree, the White Sox are almost motionless. The only significant contracts consisted of a massive $75 million deal with Andrew Benintendi and retaining Mike Clevinger.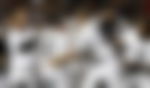 A Reddit user posted the news quoting, "(Liederman) 'Sell The Team, Jerry' Billboards Going Up Outside Sox Park After Angry Fans Raise More Than $5K." 
One fan replied, writing, "It's astonishing to see how many horrible owners there are in this game. I get that to them a team is a 'business', but seriously, why own a team if you're not even going to try to be competitive and or shell out some money to compete? Just seems so dumb. If my major signing was Carlos Santana in 2022, I'd go ballistic." 
Some other fan reactions to the post: 
"Because the rules allow it. There's nothing stopping owners from just existing and collecting checks." 
"Here's a crazy idea: stop spending money on this team so the owners don't make a profit. Hurt them in the pocketbook because they don't care about anything else." 
"F***ing love this. I cannot tell you how much I dislike this man as an owner."  
"$5K? Stand back, that's a fountain of money! Certainly won't be selling it to the fans." 
"Unfortunately, Jerry is a member of an ownership group. He can't do anything (not that he would anyway)." 
"In fairness Chicago seems to be going after the owner this time." 
Therefore, the MLB fraternity has indeed welcomed the move. 
DIVE DEEPER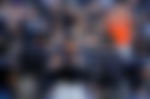 However, the future will determine how much of the move turns out to be successful. 
The backend story that led to the unfolding of the plot 
A devoted White Sox fan named Bennett Karroll raised $5,000 through a GoFundMe campaign. He utilized the money to put up a billboard, a few blocks away from the Guaranteed Rate Field.
ADVERTISEMENT
Article continues below this ad
More than 350 people have reportedly donated to the cause. The billboard thus has the words, 'Sell The Team, Jerry', written all over. 
Speaking in an interview, Karroll said, "We want to support the team without buying tickets and hats and that (money) going to Jerry, who won't spend it on a star player, anyway."  
ADVERTISEMENT
Article continues below this ad
Watch This Story – MLB Best Bat Flips 
Do you think the Chicago White Sox fans' move will have any impact on Jerry Reinsdorf? 
Source link