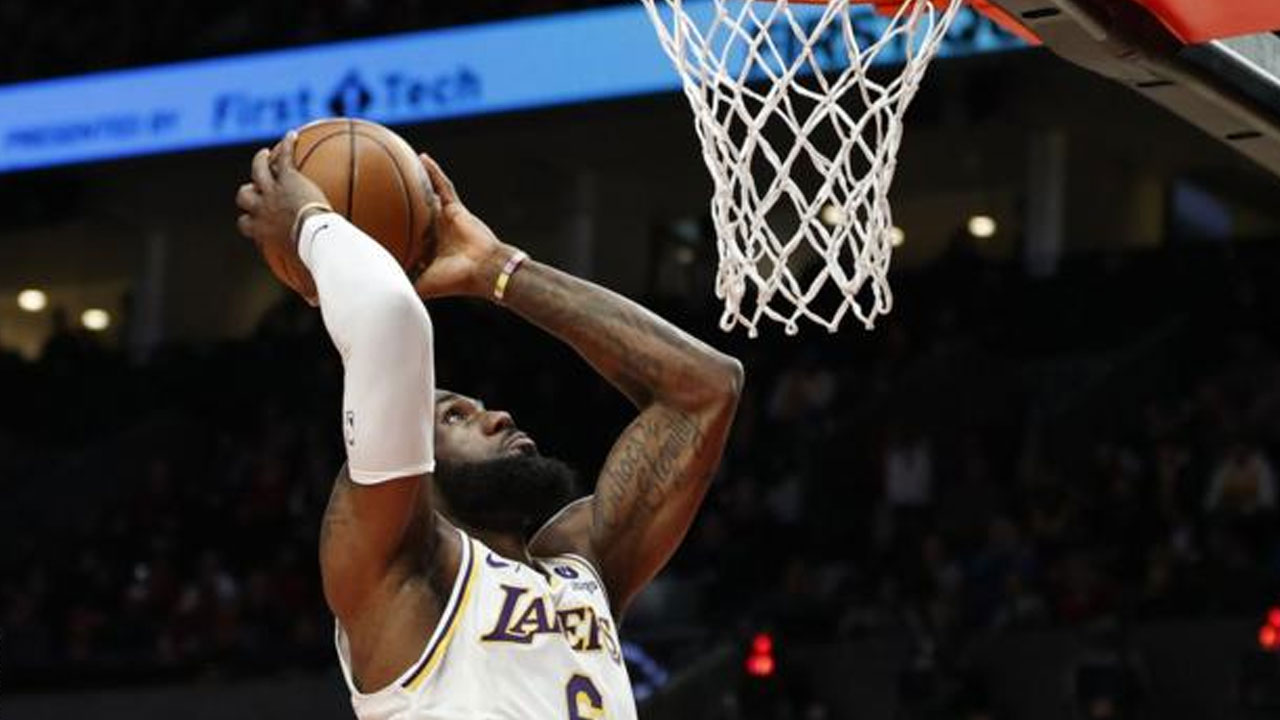 LeBron James scored 37 points as the Los Angeles Lakers clawed back a 25-point half-time deficit to beat the Portland Trail Blazers 121-112.
Trailing 71-46 at the break, the Lakers outscored the Trail Blazers 75-41 to equal the second-biggest second-half comeback in franchise history.
James is now just 233 points short of NBA legend Kareem Abdul-Jabbar's all-time scoring record of 38,387 points.
Article continues after advertisement
There was another dramatic comeback in San Francisco as Kyrie Irving scored 38 points to inspire the Brooklyn Nets to a 120-116 victory over NBA champions the Golden State Warriors.
Two free throws by Stephen Curry gave the Warriors a 116-115 lead with just one minute 12 seconds to go.
However, Irving's ninth assist of the night set up Royce O'Neale for a three-pointer before he scored a pair of free throws himself to seal the win.
Source link