Only a few players make it to the Basketball Hall of Fame. However, Charles Barkley, at just 6'6" playing power forward, dominated the NBA in the 90s and cemented his name in the Hall over two decades ago. Today Sir Charles works the role of an uber-popular TV personality who bluntly speaks his mind. Similarly, last year Barkley issued his candid experience of playing football. 
The Hall of Famer a few months ago appeared on the BTM podcast, where he revealed his brief yet painful ordeal of playing football in high school. 
Charles Barkley once tried his hand at football
ADVERTISEMENT
Article continues below this ad
After an illustrious career, Charles Barkley went down as one of the greatest to ever do it in the NBA. Even though the former MVP found immense success playing basketball, he couldn't come close to replicating it in football. Moreover, the physical nature of football forced the 11-time All-Star to call it quits in just one day. Barkley narrated the intriguing story of his high school days on the BTM Podcast hosted by Pro-bowler Takeo Spikes alongside NFL veteran Tutan Reyes. 
In the BTM podcast, Barkley harped on his short-lived football career in high school. He began, "The only time I was a slouch that one day I played football; it didn't work out for me. So my coach in high school talked me into playing football, and I was like 'okay I'll try this'". 
However, Barkley's uninspiring approach to football cost him dearly. In fact, after a grueling session for just one day, the Phoenix Suns legend decided to call it quits and never look back. He reflected on the same, "…I had my head down; I was totally exhausted, my head was hurting my everything about it, coach says 'I'll see y'all tomorrow.' I'm like, 'Wait, wait, wait, we're not practicing, we're not doing this tomorrow, we're not doing this s**t tomorrow. No, no, no.'"

DIVE DEEPER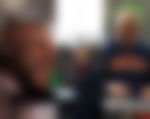 ADVERTISEMENT
Article continues below this ad
Consequently, Barkley admitted to handing over his gloves and uniform to the coach and returned to playing basketball.
Hall of Famer
Though he never managed to become a multi-sport athlete growing up, he turned out to as a Hall of Famer in the NBA. Incidentally, after failing in football in high school, Barkley's performance on the hardwood heralded him as the seventh-best player in the state of Alabama. Similarly, he dominated at Auburn college and consequently got drafted by the Philadelphia 76ers in the 1984 draft. 
ADVERTISEMENT
Article continues below this ad
Watch the Story – Charles Barkley makes a powerful confession about Tiger Woods and Michael Jordan
In his 16-year-long career, Chuck managed almost everything except getting his hands on an NBA championship. Fast forward to today, and he often gets mocked for the same by his co-host four-time NBA champion Shaquille O'Neal on Inside the NBA on TNT. 
Source link