Isiah Thomas and the Bad Boy Pistons were a nuisance for any team wanting to win the NBA title. The Detroit Pistons were tough on the hardwood floor, which led them to two NBA Championships in the late 80s. It wasn't just a great feat, it was an unbelievable one, considering they got better of champion teams numerous times. Even with their champion status, Isiah Thomas felt like they were disrespected by Michael Jordan and co. The primary reason that led to the infamous handshake snub for the Chicago Bulls.
ADVERTISEMENT
Article continues below this ad
A lot has been said about the Pistons walking off-court after the EC finals defeat in 1991. But recently the 12-time All-Star came out with his version of the story.
Isiah Thomas on the lies of Michael Jordan and Phil Jackson
ADVERTISEMENT
Article continues below this ad
It was Thomas's time, as the two-time NBA champion specifically mentioned the lies of His Airness, which was uncalled for. The Pistons legend was well aware of how they were the 'villains' in the NBA. But he was pissed about being called something they were not.
In the recent The Pivot Podcast, the Pistons legend mentioned how Jordan and Phil Jackson held a press conference before the fourth game of the 1991 EC finals. Jordan called the Detroit side "undeserving champions". Thomas pointed out how they were "lying" about the Pistons.
DIVE DEEPER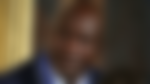 "We have beaten the best of the best to ever play this game," said the 12-time All-Star. He further added, "If Jordan, they saying you the best. Beat your a**. Magic and Kareem, Beat you. Bird and McHale. Beat you. Nobody else can say that"
This is, in fact, true. All the above names are probably the greatest ever to grace the NBA. So beating them on the way to the NBA title is probably the "hardest march" to the finals.
ADVERTISEMENT
Article continues below this ad
Most of NBA fans are aware of the beef between two of the best in the game, Isiah Thomas and Michael Jordan. But the duo recently started to speak up more on the intricacies of the beef between them. 
The other side of the handshake snub in the 1991 EC Finals
Michael Jordan and the Chicago Bulls were undeniably a Champion side. But the path was blocked by a big thorn in the form of the Pistons.
ADVERTISEMENT
Article continues below this ad
Watch This Story: Michael Jordan's $5 Billion earning business hits Italy by storm with a new flagship store
When speaking about the handshake snub years later, His Airness had a different reaction to it. Claiming that they felt even more pumped up and motivated. With their minds swelling up with a bit of pride in themselves.
Source link