Missouri basketball coach Dennis Gates achieved the improbable in 2022: His Tigers finished this calendar year as an NCAA Tournament-worthy team.
If the Big Dance started this weekend, the Tigers would hold their ticket. Between now and March Madness, they will have a chance to earn that precious invite.
Mizzou ranks among the country's most surprising teams.
The Southeastern Conference preseason media poll predicted an 11th-place finish for the Tigers in Gates' first season. So when they steamrolled Illinois 93-71 and boat-raced Kentucky 89-75 in consecutive upsets of nationally-ranked teams, the industry took note of what he's doing.
"He's done a great job," Wildcats coach John Calipari said. "He put in a formula that this team, this is how they will succeed, the way they are playing. We need to steal some baskets so we're going to fly it ahead …
"They are being aggressive with the press and cutting into your time in the half-court. And he's OK if you get shots off. If somebody makes them, he will probably play different."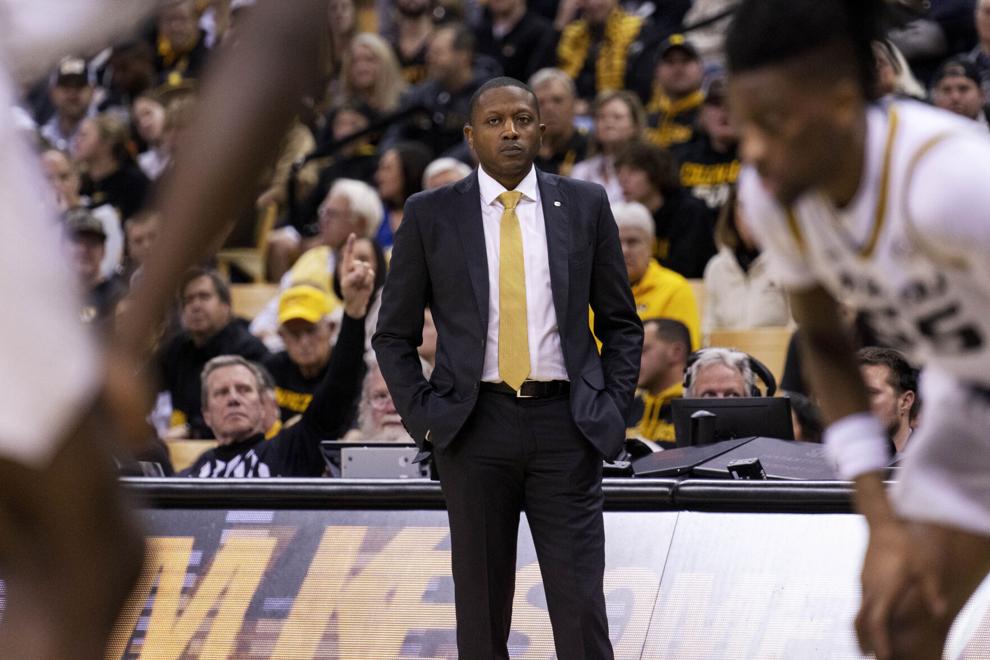 Thus far all the Tigers have gained is the chance to score an at-large berth to the NCAA Tournament. Capitalizing on that opportunity will be difficult.
The SEC placed six teams in The Associated Press Top 25 this week. Unranked LSU knocked off No. 9 Arkansas at home Wednesday and unranked Ole Miss took a good run at No. 7 Tennessee.
There won't be many soft spots in the league schedule, if any.
Missouri has caught some breaks en route to its 12-1 record and key rankings: No. 32 in the NCAA Evaluation Tool (NET) and No. 35 in the influential Kenpom efficiency metric.
The Tigers loaded up on easy non-conference home games to give Gates and the new players time to meld. Other than Kansas, which curb-stomped the Tigers 95-67, SIU Edwardsville (NET ranking 94) was the highest-rated non-SEC foe to visit Mizzou Arena.
The Tigers needed overtime to win at Wichita State, and they needed DeAndre Gholston's buzzer-beating heave to defeat UCF. That victory had value, because the Knights have built a NET ranking of 63.
The thrilling conclusion gave the Tigers a huge emotional lift ahead of their tougher games.
Conversely, the Illini and Wildcats were both vulnerable coming into their games with Missouri. Brad Underwood was still trying to instill toughness in his team, and Calipari was still searching for his playing rotation.
Going forward, their daunting SEC schedule, the non-conference home game with Iowa State and the SEC Tournament will give the Tigers opportunities to add quality victories to the ledger.
They could reach the NCAA Tournament by winning most of their home games and stealing a road win or two. Doing damage at the SEC Tournament would help as well.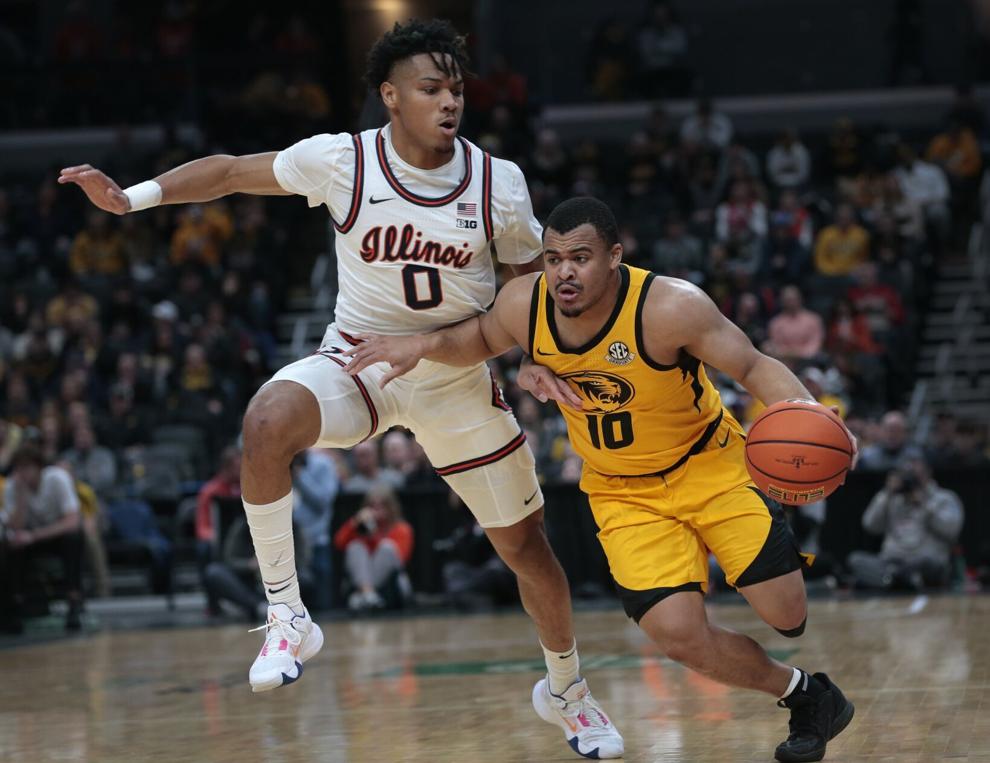 This team appears equipped to check all of those boxes.
Gates has settled on a nine-man rotation that does not include talented scorer Isiaih Mosley. Those nine players are giving maximum effort while remaining cohesive at both ends of the court.
The Tigers take care of the ball and share it. They feature excellent guard play. Nick Honor provides steady playmaking and a 3-point threat. He's been through the wars and it shows.
Sean East II is a slasher who creates off the dribble and finishes at the rim. Gholston is at his best attacking downhill, but he can hit 3-point and mid-range shots as well.
Speedy D'Moi Hodge is a fast break waiting to happen and a catch-and-shoot threat from beyond the arc. Tre Gomillion sets the defensive tone while containing bigger players on switches and rebounding in heavy traffic.
Forward Kobe Brown took over offensively in the last two games while scoring 61 points, but forward Noah Carter and Hodge, Gholston, East and Honor have also delivered scoring surges during key stretches of games.
Missouri played guard-heavy lineups during the soft portion of their schedule, raising skepticism about their viability against bigger and better teams.
But Gates worked sturdy Ronnie DeGray III into the rotation while also bringing freshman Aidan Shaw along. Now, they are offering sufficient support for Brown and Carter up front.
The Tigers want to play fast, but their experience, unselfishness and ballhandling skills allow them to slow down and run an effective half-court offense too.
"They did a good job in the end," Calipari said. "They ground it out like my teams do. You get that lead, now we're going grind it, we're going to shoot late in the clock, get a back door, make a tough three."
Missouri suffered glaring defensive deficiencies earlier this season. Opponents got open perimeter shots and free runs at the basket if they defeated the ball pressure.
Gates cleaned up those problems and also mixed in effective zone defenses. The Tigers came prepared to exploit the offensive uncertainty Illinois and Kentucky brought into their games.
All of this suggests that Missouri's success could be sustainable. Who saw this coming earlier this season when they struggled to put away the likes of Southern Indiana and SEMO?
"We just keep trying to get better, moving the needle one step at a time," Gates said.
Source link