The contributions made by Yuri Collins in St. Louis University's win over St. Bonaventure were many, but coach Travis Ford spoke only of his point guard's defense when the game ended.
Collins held Daryl Banks III to one point and that was worthy of his coach's admiration.
What Ford didn't mention, nor anyone else for that matter, was that Collins had 14 assists. It's a number that is almost taken for granted anymore with the senior leading the country and having reached that number six times this season.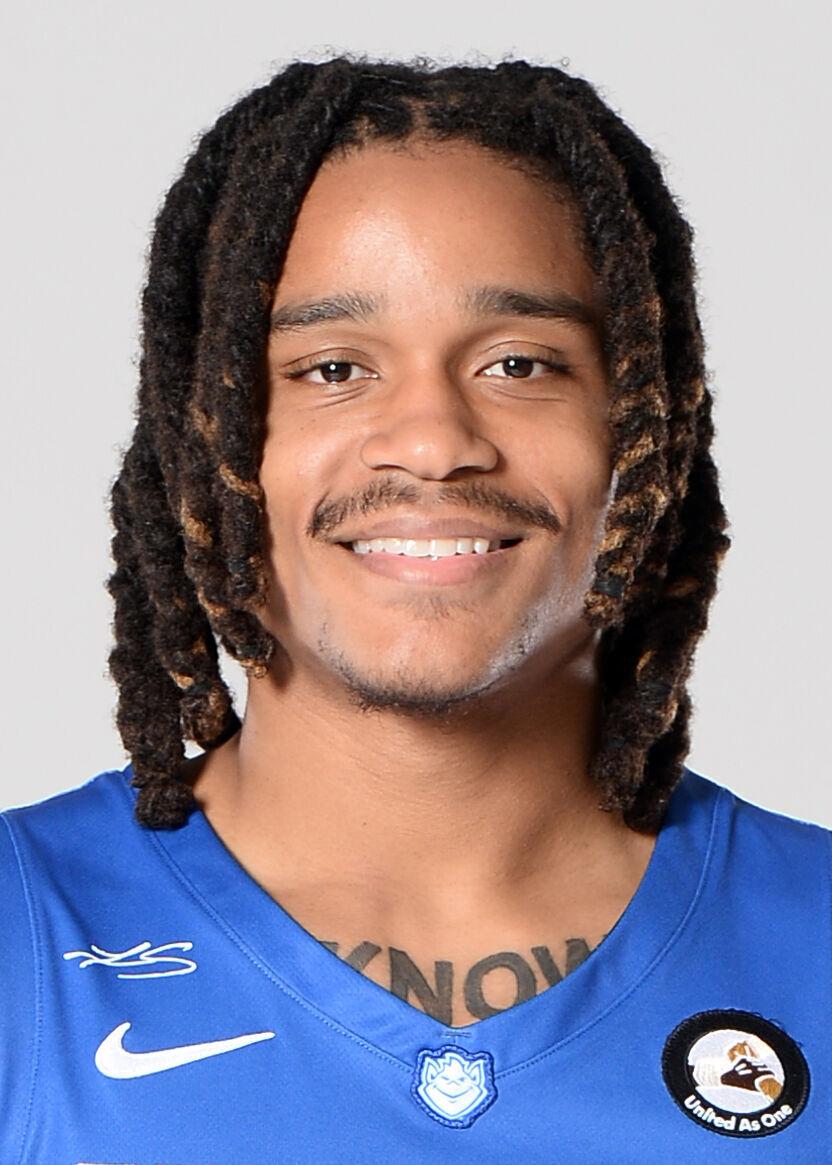 After entering his fourth year at SLU with 554 career assists, Collins is at 727 and 66th on the NCAA's all-time list. He has 173 in 2022-23 and is averaging 10.8 in 16 games. With a minimum of 16 games remaining, Collins would land on 900 if he maintains that average.
Yet, he said he has no idea where he stands.
"There's too much to do. That's for you all to add up the numbers," he said Tuesday. "I'm not into all that. I know when something is posted (on social media) that says 'Yuri's at 700,' but I don't know the exact number. That's for you all. I play basketball."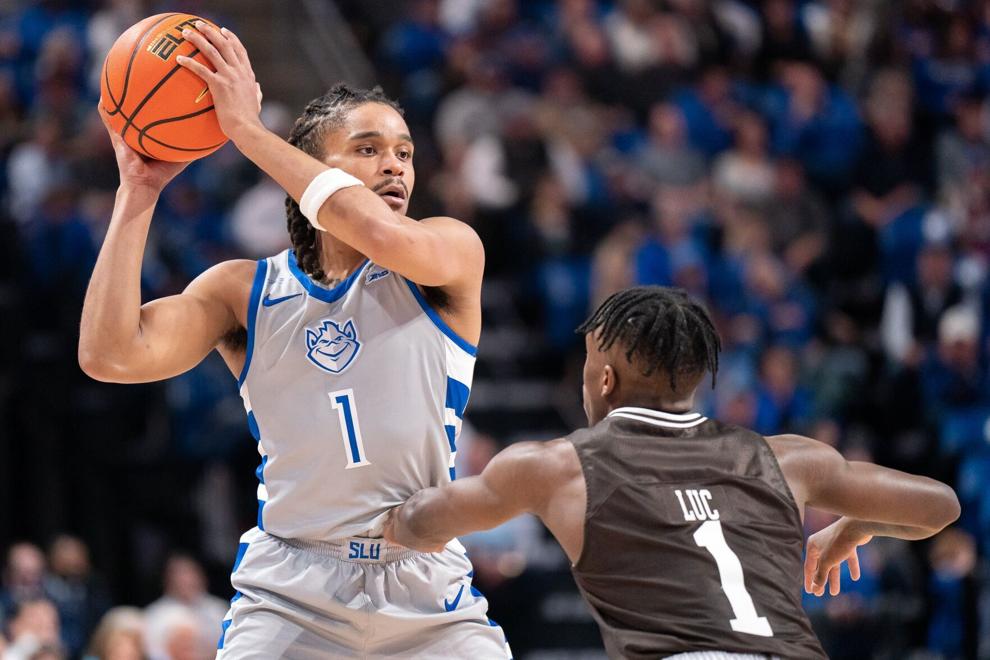 The numbers have changed so quickly this season it's hard to keep up. He has surpassed 600 and 700, could soon reach 800 and, eventually, challenge 900. Get there and he would be No. 16 all time in NCAA Division I career assists with a season of eligibility remaining.
Collins is the NCAA active leader after playing his 100th career game. Ford admits he doesn't pay much attention to the numbers as long as SLU is winning. The Billikens are 7-2 when he has 10 or more.
"No question, I appreciate it, and it's amazing," Ford said. "But I don't pay much attention to it. We're trying to figure out how to be successful, and that's a big part of it. It's easy to not talk about when he does it so much. But let's not forget how difficult it is."
Collins has five double-doubles of assists and points this season and 11 for his career. One of the biggest came last season at George Mason, who plays Wednesday at Chaifetz Arena, when he had 35 points and 13 assists in a double overtime win.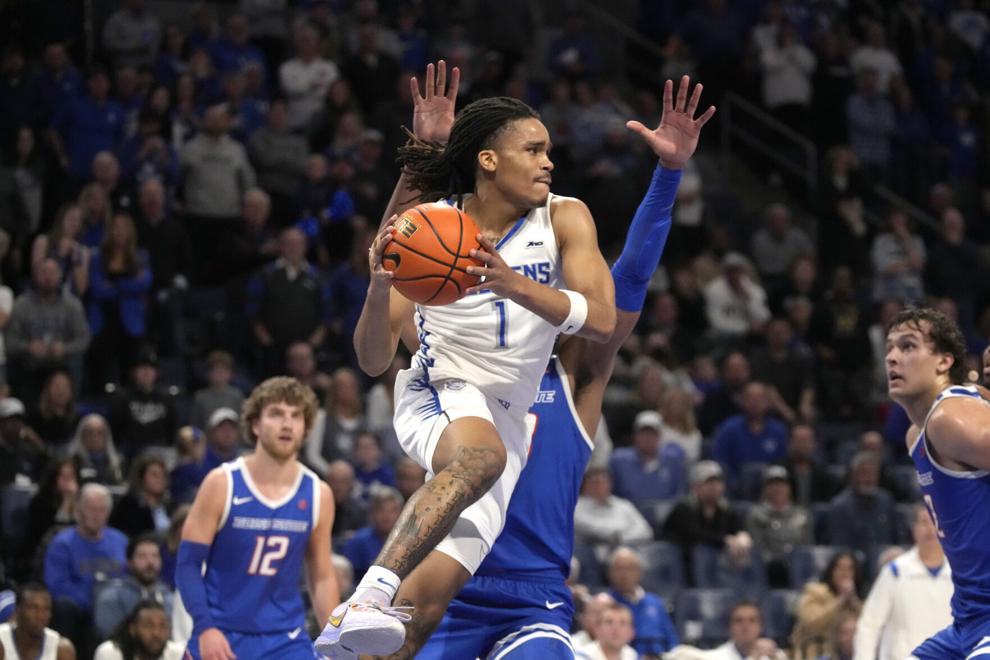 That was part of a season in which he set the SLU single-game, season and career records for assists. He had 19 against Boston College to establish the game record.
Collins already has broken that, having recorded 20 against Tennessee State. He is averaging three more per game than last season.
"Coach put scorers around me who I can dish the ball to and who can make shots," Collins said. "But also I've been playing four years, so I know the game a little more and how defenses rotate, plays I can't make and when to gamble. All that stuff playing into it."
Adding to his effectiveness, Collins has reduced his turnovers. He is 14th nationally in assist-to-turnover ratio at 3.15-to-1.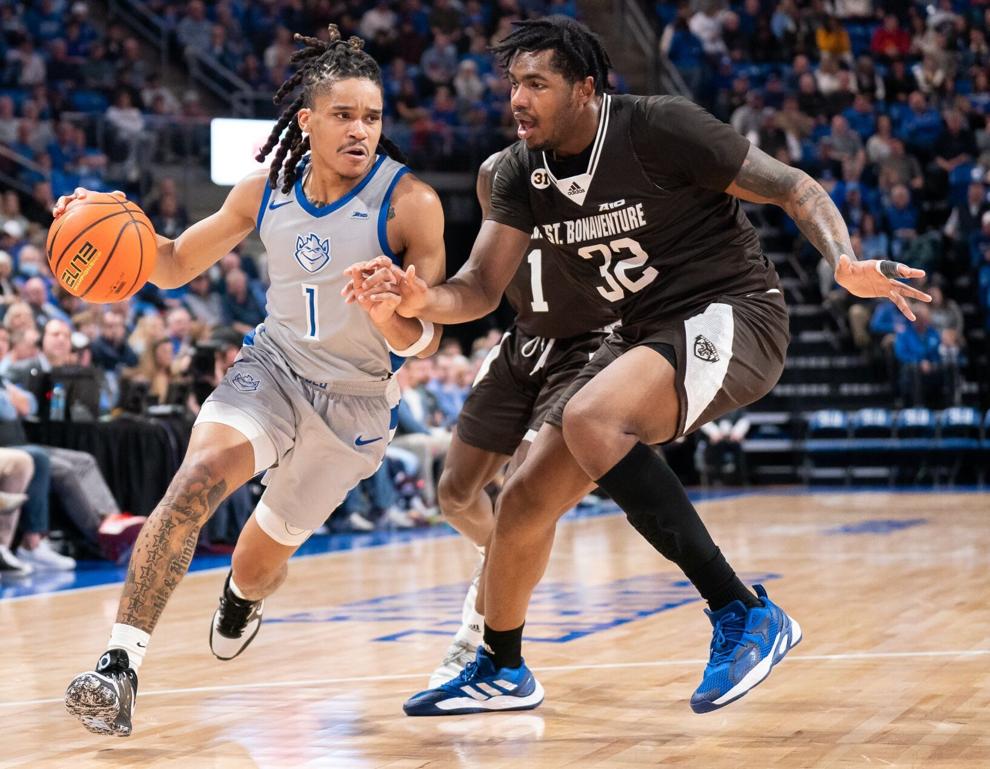 Collins was on the preseason watch list for the Bob Cousy Award, which goes to the nation's top point guard. He was last year as well but didn't make the cut as a finalist. This time around, he figures to be in the conversation.
Adding great defense will only help his case.
Collins played 39 minutes against St. Bonaventure and held Banks, who scored 58 points in the two previous games, to 0-for-5 shooting.
"I feel like I've always been a lock-down defender," he said. "It's just a matter of people recognizing it. I've been doing it since I got here. I feel I can guard anybody on the court. I want the challenge. I know smaller guards have to be productive at both ends."
NCAA men's basketball players with 900 or more career assists
| Player, Team | Last year | Ast. |
| --- | --- | --- |
| Bobby Hurley, Duke | 1993 | 1,076 |
| Chris Corchiani, NC State | 1991 | 1,038 |
| Ed Cota, North Carolina | 2000 | 1,030 |
| Jason Brickman, LIU Brooklyn | 2014 | 1,009 |
| Keith Jennings, East Tenn. St. | 1991 | 983 |
| Steve Blake, Maryland | 2003 | 972 |
| Sherman Douglas, Syracuse | 1989 | 960 |
| Tony Miller, Marquette | 1995 | 956 |
| Aaron Miles, Kansas | 2005 | 954 |
| Greg Anthony, Portland/UNLV | 1991 | 950 |
| Doug Gottlieb, Notre Dame/Oklahoma St. | 2000 | 947 |
| Gary Payton, Oregon St. | 1990 | 939 |
| D.J. Cooper, Ohio | 2013 | 934 |
| Orlando Smart, San Francisco | 1994 | 902 |
| Kameron Langley, N.C. A&T | 2022 | 902 |
Source link