At the NCAA Convention in San Antonio last week, the transformation committee recommended that some sports should consider expanding their postseason tournaments, leading many to turn their thoughts to the NCAA Men's Basketball Tournament. Could we see the Big Dance become even bigger?
Don't hold your breath.
The endorsed proposal by the NCAA's Board of Directors was for any sport that has 200 or more schools participating to consider expanding their fields.
That may or may not happen in other sports. There is zero appetite to do so in men's and women's basketball beyond maybe adding four to get to 72 — and that could be a reach.
The women just added four last season to get to 68, the same as the men. But according to sources, there is no desire or movement to change the field. Remember, the lucrative men's tournament is locked into a television deal with CBS/Turner until 2032. There is an obligation to open up the deal if teams are added. Also, there are real concerns about devaluing the regular season, and frankly, there aren't many more deserving teams.
Adding four to get to 72 could be justified. But that's the max, and would only mean adding two more games in Dayton or any further First Four site. One more thing that may sound trivial but is critical: Adding a max of four more could keep the bracket on one sheet of paper. That's actually pretty important. One of the big reasons the NCAA Tournament has become mainstream is that the bracket fits on one sheet of paper, making it easy to duplicate and spread around among friends, family and workplaces.
That fact shouldn't be taken lightly.
So, don't worry everyone. The NCAA Tournament isn't going to change. At most, it will only be tweaked slightly. And if it were to happen, I can't see it happening in the near term. Could it happen before the new television contract in 2033? Possibly. But don't hold your breath.
Notable nuggets
Warren's departure no surprise: The departure of Big Ten commissioner Kevin Warren for the Chicago Bears was sudden, but not shocking. He's an NFL guy and came from the Minnesota Vikings. So going to the Bears makes sense, especially if he has future aspirations of one day competing to replace Roger Goodell as NFL Commissioner. So now what? Well, the Big Ten television deal is done. Expansion is set with UCLA and USC for 2024 and that's likely it for the foreseeable future. Sure, figuring out how to integrate the two L.A. schools won't be easy, but it's all doable.
The obvious choice to replace Warren is ACC commissioner Jim Phillips, the former AD at Northwestern whom many expected to get the job before Warren was hired. Would Phillips come back to Chicago? Maybe. He needs to be asked first, of course. Kerry Kenny, who has done a remarkable job within the Big Ten of coordinating men's basketball and being the point person for the television deals/networks, would also make sense. I'm fairly confident that the Big Ten presidents will look for someone with strong college/Big Ten ties this time after going outside the conference to hire Warren.
Texas candidate?: One person we didn't mention last week when discussing potential candidates to replace Chris Beard at Texas? TCU's Jamie Dixon. The AD at Texas is Chris Del Conte, who hired Dixon at his alma mater TCU when he held that job in Fort Worth. The Horned Frogs are having another solid season and are competing with Texas in the Big 12 to finish in the top four with Kansas, Iowa State, Kansas State and Baylor. I still think interim coach Rodney Terry has a strong chance of landing the job.
[Who are top candidates to replace Chris Beard?]
Figuring out the Sun Devils: Arizona State has had one of the strangest seasons of a team that could compete for a high-profile, Power 6 title. The Sun Devils swept the Oregon schools on the road, and are 6-1 in the conference, 15-3 overall under Bobby Hurley. The losses were to Texas Southern in the Pac-12/SWAC Legacy series, a blowout at San Francisco, and a nine-point defeat at home to Arizona. And yet, the Devils host UCLA and USC this week with a chance to end the week in first place in the Pac-12. Not sure anyone saw that coming in the preseason, let alone a few weeks ago.
Most improved?: Kansas State's Markquis Nowell has to be in contention for most improved player in the country. Nowell, who played three seasons at Little Rock before transferring last season to play for Bruce Weber at Kansas State, was an all-Big 12 defensive player last season. This season he should be in the top three for most improved, with Kansas' Jalen Wilson and TCU's Mike Miles Jr. Nowell is averaging 17 points per game, up from 12 last season. He scored 36 in the win at Texas and 32 in the win at Baylor.
Glance at the bracket: My early prediction for top seeds by region right now would be: Houston in Las Vegas, Kansas in Kansas City, Purdue in Louisville and Alabama in New York. The blue bloods have been struggling, but ultimately the NCAA Tournament field will include North Carolina, Duke, Indiana, and, yes, Kentucky. The latter two had significant wins last weekend with Indiana beating Wisconsin and Kentucky knocking off Tennessee on the road.
Andy Katz is a longtime college basketball writer, analyst and host. He can be seen on the Big Ten Network, as well as March Madness and NCAA.com, and he hosts the podcast "March Madness 365." Katz worked at ESPN for nearly two decades and, prior to that, in newspapers for nine years.
Read more:
Top stories from FOX Sports:
---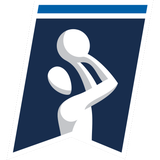 Get more from College Basketball Follow your favorites to get information about games, news and more
---
---
Source link